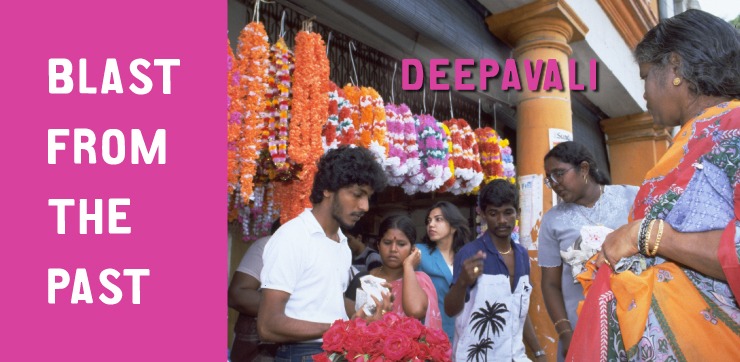 Deepavali, also known as Festival of Lights is celebrated by Hindus around the world. Falling during the month of Aipasi (between mid-October to mid-November), the annual festival is one that celebrates the triumph of good over evil and light over darkness. This is why Hindus mark the occasion by illuminating their homes with oil lamps.
In the lead up to the occasion, the shops and streets in Singapore's Little India are brightly lit and decorated. Families flock to the area to buy traditional snacks and sweets, textiles for new clothes, gold jewellery, floral garlands and ornamental decorative items for their homes.
As this month's theme for Blast From The Past, learn how Hindus in Singapore celebrate Deepavali by checking out the National Archives of Singapore's curated selection of photographs, audio visual clips and oral history interviews.
(Source: "Deepavali" in Infopedia and Visit Singapore websites respectively)
Oral History Interviews
Audiovisual Recordings
Photographs