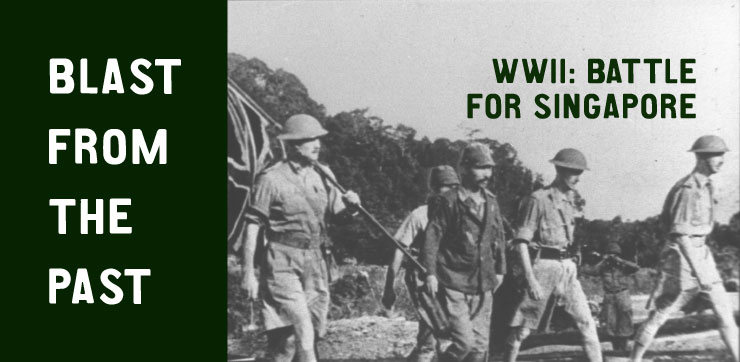 The Battle of Singapore, which took place in 1942, saw the capture of Singapore by the Japanese and the largest British surrender in history. With an effective attack strategy and mastery over their arsenal, the Japanese forces triumphed on air and at sea, sinking both the HMS Prince of Wales and battlecruiser HMS Repulse on 10 December 1941. The Imperial Japanese army also covered huge tracts of ground on bicycles, taking the British by surprise on land.
From 8 December 1941 onwards, 11 relentless air raids on mainland Singapore left thousands of civilian casualties in their wake. The British surrender, led by Lieutenant-General Arthur Percival, finally took place on 15 February 1942 at the Ford Motor Factory on Upper Bukit Timah Road.
Find out more about this period of our history and how it has shaped how we remember every 15 February since, with the National Archives of Singapore's curated selection of photographs, audio visual clips and oral history interviews.
Audiovisual Recordings
Photographs
Oral History Interviews
Declassified Government Files